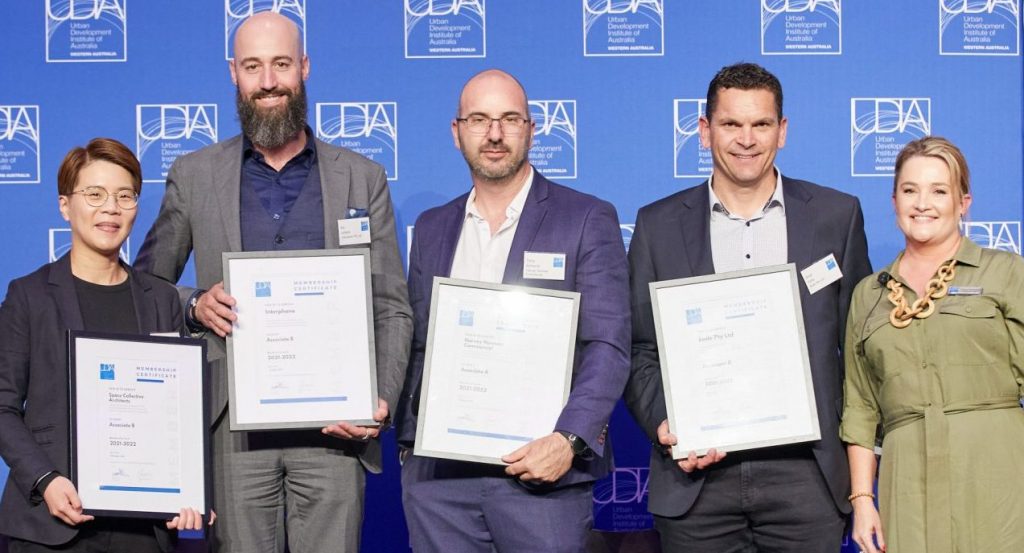 UDIA members are part of an organisation that is the leading voice on all urban development related issues in the state.
UDIA represents members across a broad spectrum of professions related to the urban development industry – we ensure our members are well represented and can learn and network with the right people.
UDIA WA offers members a broad range of benefits, including:
MARKET INTELLIGENCE
Exclusive access to land market statistics, economic data and expert commentary including weekly newsletters and regular reports.
STRONG ADVOCACY & RESEARCH
UDIA represents members in relation to a range of development industry issues including government policy and regulation as well as undertaking research on matters impacting on the industry.
GETTING INVOLVED
UDIA members have the opportunity to get involved with our influential committee system as well as participate in forums to share and learn about a range of topics from industry and government leaders.
NETWORKING
We provide unparalleled networking opportunities with fellow industry professionals at a broad range of industry events.
AWARDS
Only UDIA members are eligible to enter the prestigious annual UDIA Awards for Excellence.
MEMBERS DIRECTORY
Gain access to our highly-regarded Members Directory, plus all members receive a free listing and opportunities to upgrade with premium advertising.
PARTNERING AND SPONSORSHIPS
Extend your brands reach and recognition to a broad range of industry representatives through sponsorship and partnership opportunities that can be tailored to your business.
CORPORATE LOGO
Affiliate your brand with a highly respected organisation as UDIA members have exclusive use of the UDIA WA corporate logo which you can feature on your website and marketing materials.
For more information on joining UDIA WA contact us:
Or  JOIN TODAY