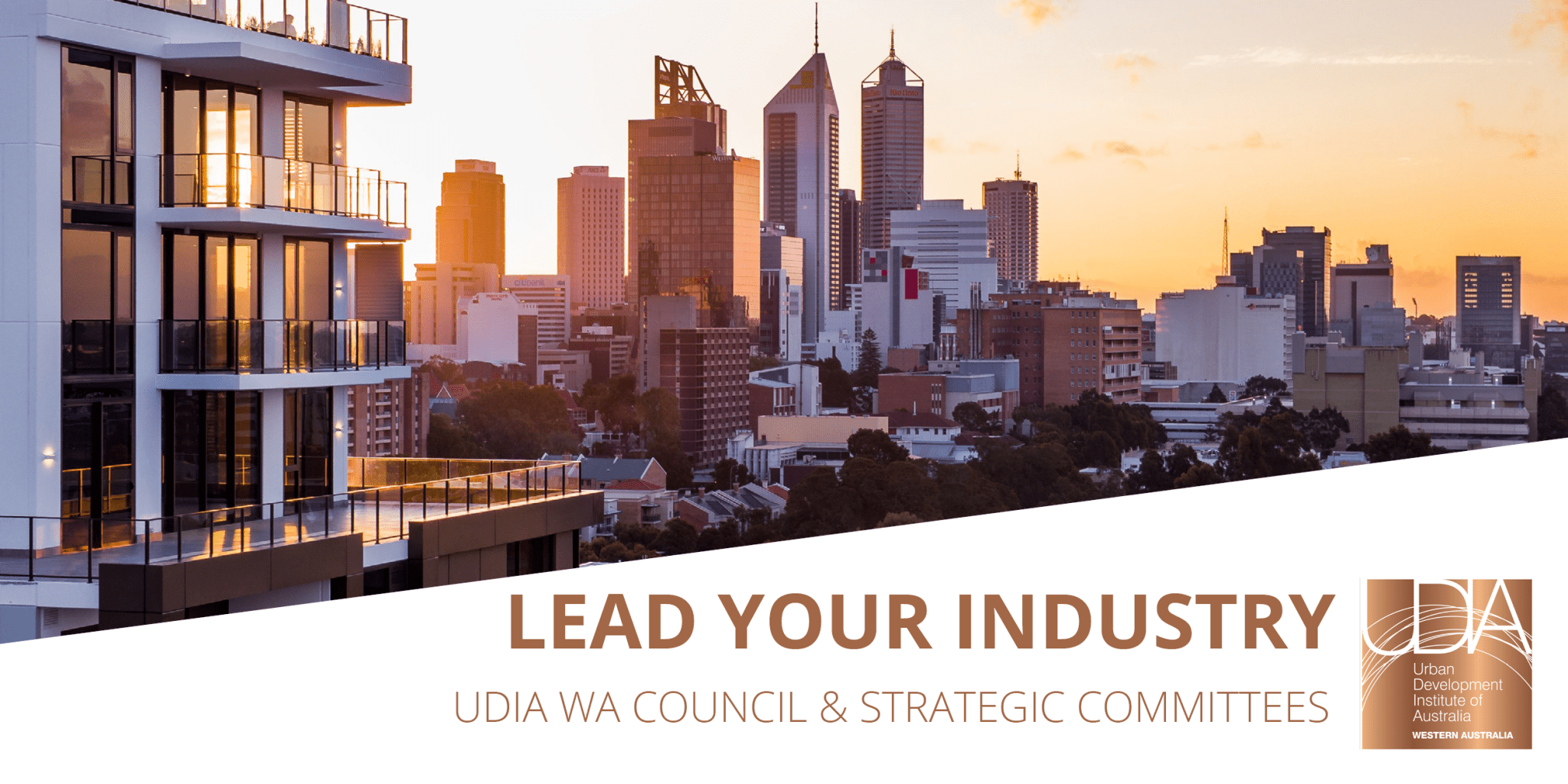 UDIA WA Committees & Working Groups-
UDIA WA Committees assist in leading the planning, implementation and delivery of the Institute's policy and advocacy agenda; and actively identify and address strategic opportunities and challenges faced by the urban development industry.
In 2021, the UDIA WA Council endorsed a revised governance structure to ensure structural strategic alignment throughout the organisation and a laser focus on achieving our goals.
In addition to UDIA WA Council, three new Strategic Committees have been formed in alignment with our policy pillars.
These Strategic Committees will be supported by Advisory Groups aligned with the current committee structure, inclusive of Built Form, Climate Change, Community Education & Engagement, Industry Workforce, Infrastructure, Land Use Planning, Regulation & Taxation and Urban Water.
The nomination kit containing more information for applicants and eligibility criteria is available here, and the link to the online nomination form is here.
The following UDIA Standing Committees will continue until the new committee structure starts in December:
Environment
Housing Diversity
Industry Diversity
Infrastructure
Land Use Planning
Outlook
Urban Water
For any queries on UDIA WA committees, contact the UDIA Policy and Research team:
P: 08 9215 3400