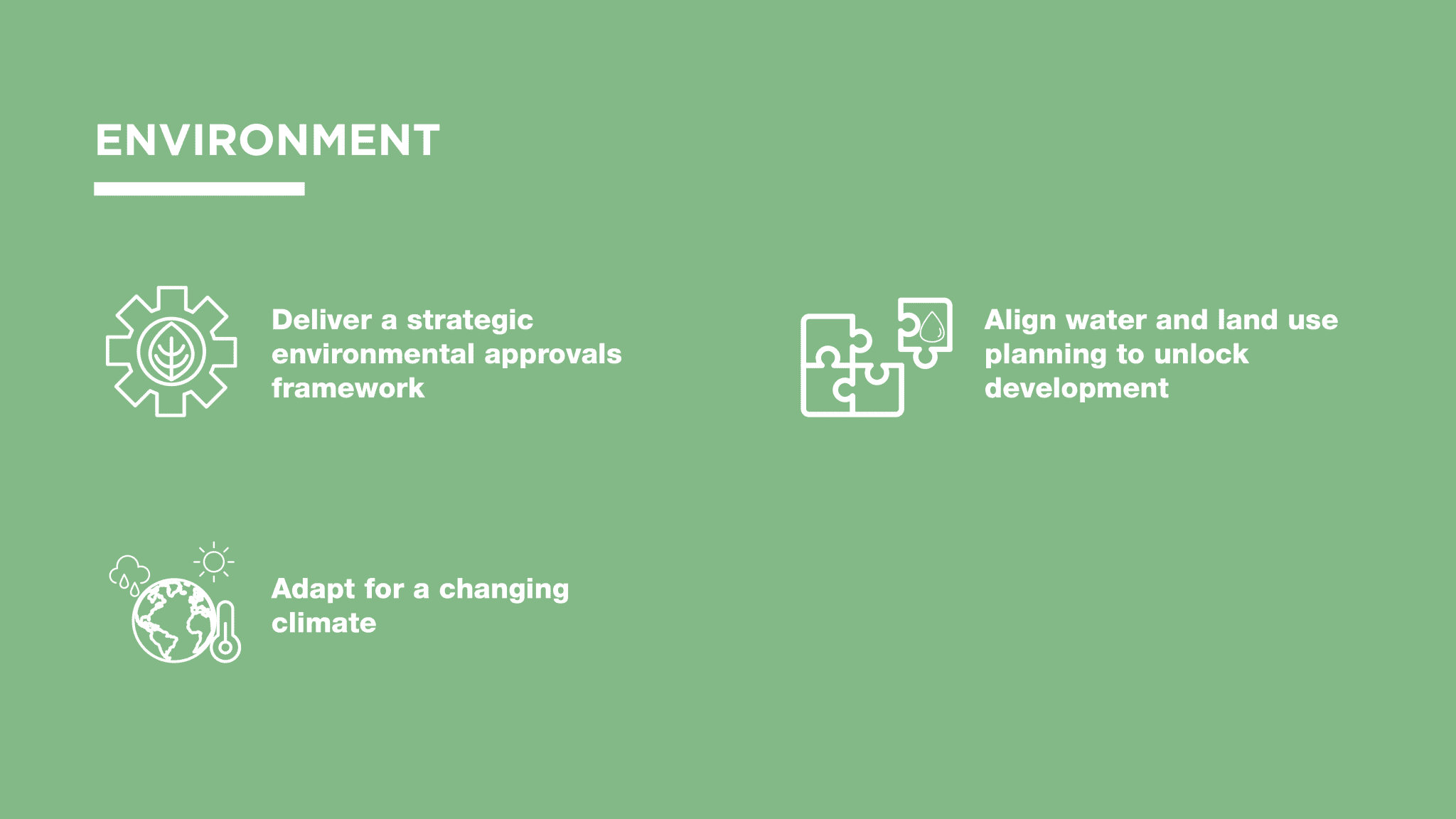 The health and wellbeing of our environment is central to the health and wellbeing of our community and economy.
The development industry has the potential to make a significant contribution to how we future-proof communities and adapt to a changing environment. It is imperative that industry and government work collaboratively to lead in this area to ensure that urban development delivers positive environmental outcomes.
The current approval process is complex, inefficient and often contradictory. Overlap and duplication exists between planning and environmental legislation and between Commonwealth, State and local government.
Land identified by the State Government for development purposes is becoming increasingly constrained by environmental challenges. Within the Perth and Peel Regions the number of 'Matter of National Environmental Significance' (MNES) listings have doubled since 2000 adding further complexity to the process. This together with the absence of strategic assessment or a single environmental approval body, has added to delays and gives rise to uncertainty, significantly adding to the cost of providing new homes.
Meanwhile, narrow and competing objectives between different government agencies together with a reluctance to embrace innovative solutions frequently results in sub-optimal environmental outcomes. As a result, opportunities to increase the use of recycled materials, or using our water resources more efficiently, for example, are often missed.
To deliver improved environment and development outcomes, and to mitigate effectively the impacts of climate change, an efficient, modern and strategic focused environmental assessment process is needed with greater collaboration between State Government agencies.
UDIA Recommends
Key Priorities – Environment

Urgently facilitate the State-Commonwealth bilateral agreement and deliver a consolidated, streamlined environmental approvals process;
Commit to re-establishing the Strategic Assessment of Perth and Peel Region (SAPPR) or an alternative strategic framework that balances environmental considerations and land use objectives;
Ensure the review of the Environment Protection and Biodiversity Conservation Act delivers a streamlined, single assessment process;
Fully integrate and align strategic land use planning and environmental objectives and approval processes; and
Ensure the environment off-set framework is efficient and effective.

Championing better alignment of water planning with strategic planning to provide timely advice and an appropriate level of certainty at each stage of the planning process;
Championing alternative water schemes for the irrigation of the public realm and public open space, including recycled wastewater, water from surface and sub-soil drainage and stormwater harvesting;
Complete the Review of the IPWEA Local Government Guidelines for Subdivisional Development to ensure that they deliver consistent and positive development outcomes; and
Fully fund the implementation of the Waterwise Perth Action Plan.

Offer a 'concierge' service to assist innovative projects that align with strategic government objectives through the development approval process;
Build upon the WA Climate Change Policy to recognise and support the development industry in providing de-centralised and sustainable energy and water systems;
Revise the bushfire planning framework to deliver practical outcomes that fully balance all relevant environmental considerations together with community safety;
Establish a clear, consistent, evidence-based approach to the management of coastal and other natural hazards;
Ensure that the housing construction standards provide for affordable and energy efficient homes; and
Adopt a policy framework that incentivises the use of recycled and sustainable materials for construction purposes.