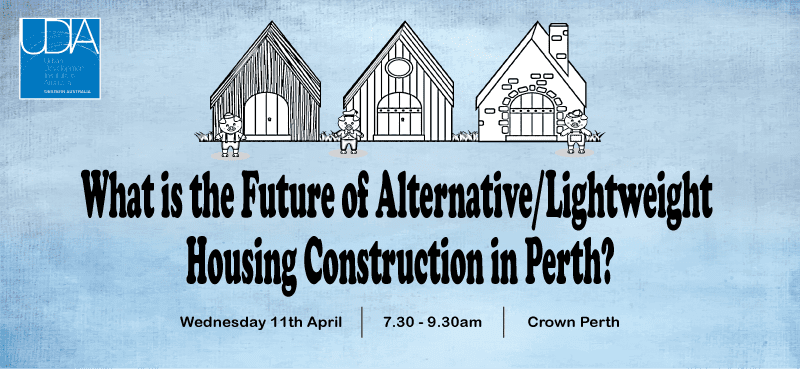 What does the future of residential construction in WA look like?
Will it always be dominated by double brick, or is there the possibility that, like other states, lightweight construction may become a seriously respected alternative?
Does lightweight construction really offer greater lot optimisation, timeframe reductions, and design innovation? If so, how?
What about supply chain issues, and installation skills base?
What of consumer sentiment? Will customers purchase lightweight, and will the banks loan for it?
Does lightweight offer any real changes to the way we develop land (i.e. it has been suggested it can reduce land development costs, is this true?)
What about any restrictions? What are the cons of lightweight construction?
Are we just believing a fairy tale that brick is best, or is there truly merit to this ?! Why is it still the leading form of construction in WA? What does it offer that no other material can compete with?
Is brick best for certain housing types (i.e. single story), and lightweight better for others (i.e. 2 story town houses)? If so, why?
Join us for breakfast, as we examine all of the above questions and more!
We'll start with an overview/introduction of the way lightweight is being used globally for residential purposes (Matteo Tirapelle- Managing Director, HERA Engineering) then present a case study of a recently completed lightweight medium density infill project here in Perth; (Arun Broadhurst, Director @ Modan; on 119 Gabriel St Case Study)
Then, panellists will examine & debate the future of single dwelling Greenfield construction methods;
Ben Rosser– State Manager WA, Cedar Woods
Col Dutton– General Manager Residential WA, Stockland
Troy Gorton- Executive General Manager, BGC Residential
Craig Oatway– State Manager WA, James Hardie
Cathy Inglis– General Manager Innovation & Building Systems, Brickworks
11th April Industry Breakfast Event Flyer & Registration Form
---
---
Event Details
Date: 11 Apr 2018
Time: 7.30 - 9.30am
Location: Crown Perth